Carolyn Quick Tillery, Esq.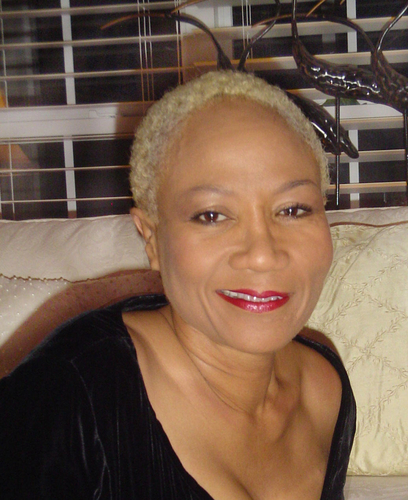 Posted By: Carolyn Tillery on October 02, 2009

Carolyn Quick Tillery
It was about a decade ago that Carolyn Quick Tillery married two of her passions - history and food - to create a "pick up and go" career for herself. In 1994, she decided to write a book about the history of her alma mater, Tuskegee Institute in Alabama. And from the beginning, she decided to fold in food stories and recipes. Tillery was influenced by food and a powerful oral tradition as a child. A year and a half after beginning, Tillery published The African-American Heritage Cookbook acclaimed for its lively storytelling and Sweet Potato Soup, Mom's Devilish Catfish Stew, Smothered Yard Bird and more than 200 other recipes, rich in flavor and tradition. This was soon followed by the Military Wives Cookbook, which offers readers rare and fascinating tidbits of U.S. history from the perspective of America's military wives while framing nearly 50 sets of recipes with quotes, stories and vintage photographs, in such chapters as "An Independence Tea Party," "Yankee Doodle Pot Roast Dinner," "A Colonial Thanksgiving" and "Christmas in the Confederate White House." Martha Washington, Libbie Custer and Jefferson Davis' wife, Varina, are among the women who share their stories.




A former judicial law clerk, prosecuting attorney and United States Air Force Officer, Ms. Tillery currently manages the United States Central Command Personal & Family Readiness Program, which prepares military families for all phases of deployment and provides them with information to enhance the quality of their lives. She is the author of "A Taste of Freedom," "The African-American History Cookbook" and "Southern Homecoming Traditions," which was a finalist for the prestigious NAACP Image Award.
Southern Homecoming Traditions, the fourth installment in Tillery's African-American Heritage Cookbook series is similar in tone and style: each is really two books in one, a collection of regional recipes as well as a detailed examination of a particular facet of African-American history. Her most recent book is a celebration of the five historic black colleges and one university that comprise the Atlanta University Center: Morehouse, Spelman, and Morris Brown Colleges, Morehouse School of Medicine, Interdenominational Theological Center, and Clark-Atlanta University. Author Carolyn Quick Tillery uses the evocative power of food to take us back to the institutions where so many great African-American leaders were educated, and the region where so many great dishes were created.

If you enjoyed this article, Join HBCU CONNECT today for similar content and opportunities via email!
Latest Famous HBCU Alumni
Popular Famous HBCU Alumni