Inauguration 2009 – Where Do We Go From Here?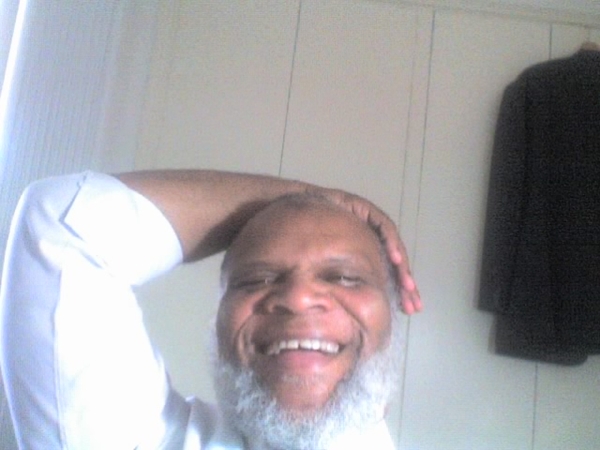 Posted By: Ibrahim Siddiq on January 19, 2009

Well, it has happened, and is going on. American has closed the chapter on the previous eight years of fear, paranoia, and erosion of our credibility in the international arena and emaciation of our trust in our government and business leaders at home.

With the inauguration of Barack H. Obama as the 44th President of the United States, we hope to witness the ushering in of a new era of integrity, growth, inclusion and leadership in the halls of the American government, and we hope for a resurgence in the moral strength of the American people, not as a people of hate, revenge or ****, but that of a people intent on justice, tolerance and mutual support.

The fact that soon-to-be President Obama is obviously non-white should be the least of our attention focus – of course after getting over the euphoria of seeing the election and inauguration of the first clearly non-white President in the history of the United States. As with the beginning of any new challenge or endeavor, we as the American people, regardless of our political leanings, our ethnic or racial origins, our vote, should focus on the re-building of the American society for the future of the American society as well as our contribution to the well-being of the peoples of the world.

The newly inaugurated President will enter his office facing many challenges, both domestic and international. A staggering economic crisis that has gripped the United States and the world with not stifling, but strangling harshness, continues to distract governments, investors, and more importantly average citizens with the threat of complete erosion of economic stability in so many areas at once. The continued and chronic **** in the Middle East, Africa, Asia, and instability in government and civil affairs affecting every society also blanket the airwaves of mainstream and alternative media. The election of Mr. Obama on the promise of hope has filled many Americans with a renewed energy to move with this nation toward doing good for ourselves as people of America and providing a renewed hope for many peoples of the world.

However, as Blackamericans, where do we stand in the scheme of our country's direction? Will we continue to exist on the fringes of the society seeking handouts for remnants of American growth and development? Will we continue to suffer from a dearth of self-inflicted **** in our cities and neighborhoods? Will our children have to suffer the indignity of a failed education system? Do we expect that now that someone that looks like us now occupies the most important house in the land, we should now expect larger favors and greater benefits? I pray we have grown past those delusions as a people.

Yes, the election of Mr. Obama will mark a point in American history where the sense of democracy has evolved to reflect the diversity of the American society. Yes, Blackamericans can feel a sense of pride and accomplishment witnessing this historic occasion in our collective lifetime. Not only Blackamericans, but all Americans of color and other minorities will share the expansion of our hearts in witnessing the swearing in of the new President.

At the same time, however, we must acknowledge that Mr. Obama will be President of the United States, not President of Blackamericans, nor President of the minorities. In that regard, will Blackamericans be ready to surge forward to engage the American society? Will our leaders, regardless of their respective platforms and positions – liberal, conservative, radical – join hands to move together to engage the new President and government to ensure the rebuilding of American integrity?

Yes, Mr. Obama is Black, but so what? He is the head of the American government, and should be assessed on how he leads that government through the current and future challenges as were his predecessors – without prejudice.





Maybe we should put proverbial bags over our heads so that when we hear him speak, or when he holds press conferences, we don't have to look at him. That way, we can focus on the message and not the messenger. Maybe we should only listened to his addresses on FM radio so we won't be influenced by he skin color or his hair, or his eyes, etc., etc., etc. As President and CEO of the United States of America, Mr. Obama will be tested as has all Presidents been tested with domestic and international issues. All Americans will continue to struggle through the current crises as well as engage new challenges in the months and years to come. On what should be our focus, then?

For starters, we all should re-assess our spiritual foundations. Whatever our faith or belief system, all of us should take moments – not just "a moment" – but moments to reflect on where we have reached in our lives and the favors that God has bestowed upon each of us, no matter how small we seem them to be. And yes, we should take time to remember those who were here a year, month, day, few hours ago, who are no longer with us . . . to reflect on the good of their lives and pray for mercy for their souls, and be thankful for whatever we have with hopes and intent that we can indeed achieve better and seek goodness in our efforts to that goal.

Secondly, each of us should take the time to learn about information – how to find it; how to analyze it; how to compare it with other information; and how to use it. The World Wide Web – the Internet – is an excellent source of news, information, history, analysis and resources about just about any thing in the world. And it is all free, with the exception of our monthly ISP fees. To use the "Net" for limited entertainment is a disservice to our capacity to learn and grow as human beings. To be informed is a key to health, safety and awareness of issues and factors that can affect our lives and livelihoods.

Thirdly, we must take stock of our lives. Whether in the core of inner cities, or the expanse of the suburbs, we must take stock of our lives; where they came from, and more importantly where they can go. We should not allow the smallest possibility for despair in any form, even from our closest relations. Mankind was created as a creative being with the capacity to perform magnificent acts of goodness and kindness and to excel in all areas of endeavor. Our legacy does not lie in the base forms of media where women and men are exploited in the name or art or creativity. Our creativity itself is not limited to chains of costume jewelry, big cars, or extra large clothing that is worn for appearance rather than comfort. Take stock of our families, no matter how fragmented and dysfunctional they seem to be. Take stock of our elders who are still with us . . . . they paved ways for us that we know very little about. Take stock of our children, seeking to instill hope and sobriety in their minds and hearts, as well as the pride not only of a people, but also the pride of a heritage.

If we take the time to learn about the issues facing other peoples around the world, we will learn that they, like us seek the same goals in life . . . . security, safety, peace of mind and life, prosperity and a better world for our future generations. We, as Blackamericans seek that; Palestinians and Jews seek that; African child soldiers seek that; Asian villagers also seek it. Our awareness of the peoples of the world will help us not only appreciate the wealth that is the human family, but more so appreciate the wealth that is our selves in America.

This January 20th will be a day in the history of America. It promises to also be a day to open a new future for America. All Americans will share in this history and its future.

If there is any good from the lines above, then I give thanks and praise to the Most High. If there is any mistake or mis-information, then the mistake is mine without intention and I stand to be corrected.

Peace and Guidance for the world's people.

If you enjoyed this article, Join HBCU CONNECT today for similar content and opportunities via email!