Facility Services Lead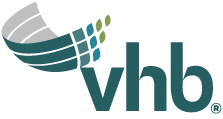 Company: VHB
Location: Watertown, MA
Employment Type: Full Time
Date Posted: 09/19/2021
Expire Date: 10/20/2021
Job Categories: Administrative and Support Services, Advertising/Marketing/Public Relations, Customer Service and Call Center, Engineering, Information Technology, Installation, Maintenance, and Repair, Internet/E-Commerce, Real Estate, Sales, Science, Transportation, Executive Management, Research & Development, Environmental, Web Technology, Development and Fund Raising, Energy / Utilities
Job Description
Facility Services Lead


Overview


VHB is seeking a Facility Services Lead to join its Watertown, MA office. This is an internal support position, reporting only to the Workplace Operations Manager, that services all levels of professionals including executives, engineers, marketing, and administrative support staff.
About Us
WE ARE VHB—a passionate team of engineers, scientists, planners, and designers tackling exciting challenges in the transportation, real estate, institutional, applied technology, and energy industries—serving a range of public- and private-sector clients. At VHB, we are dedicated to improving mobility, enhancing communities, and balancing development and infrastructure needs with environmental stewardship.
We are creative problem-solvers

We work hard, and we give back

We like our colleagues, and we love Mondays (really)

We are diverse, caring, welcoming, and fun!
VHB has consistently been rated one of the top AEC firms to work for across our 30+ offices on the East Coast. We're growing, and we hope you'll join us!
About the Position
Facility Services Lead | Watertown, MA
Located in VHB's Corporate office in Watertown, this role will be focused on coordination of Mailroom, Reception, Supply, Dining and Executive Conference Center services and staff with emphasis on customer service. Upbeat, professional demeanor and communications skills are a must. This is a full-time position Monday through Friday from 9a-6p subject to change based on the needs of the company.
Responsibilities
Lead Staff of Receptionists, Facility Service Coordinators, and Courier
Lead and coordinate daily activities and operations

Develop and improve processes to enhance productivity

Set schedules to provide maximum service to the office
Operate and maintain postage machine including supplies, services, reports, and funds

Retrieve, weigh, meter, and record outbound mail in accordance with USPS / FedEx guidelines

Receive, record, distribute all loading dock deliveries

Order, organize and maintain ample amounts of office supplies and shipping materials
Maintain a clean dining facility

Manage & Setup cafeteria inventory

Oversee equipment maintenance schedules
Executive Conference Center Services
Set up and breakdown meetings and events

Coordinate AV and Facilities needs with IT

Ensure all conference rooms are clean and properly stocked with amenities
Coordinate inhouse meetings and events including company charitable events

Assist with the ordering and preparation of food as necessary

Manage set up and breakdown
Ensure delivery quality and schedule is met

Process maintenance requests

Manage staff account cards
Manage front desk

Assist with new hire setups and office relocations

Assist with coordination of maintenance for department vehicles

Work cohesively with facilities and administrative team members

Other administrative duties as needed
Skills & Abilities
Team oriented, with capability to work independently and meet deadlines

Time management and multi-tasking skills a must

Organized, focused, and detail oriented with excellent follow through abilities

Flexible, resourceful, enthusiastic, creative problem solver

Basic computer skills including internet and Microsoft Office Suite programs (e.g., Outlook, Word, basic Excel).

Strong written verbal, and interpersonal communication skills

Able to follow safe and sanitary cafeteria working practices

Able to maintain confidential information

Able to walk and stand for periods up to 6 hours

Able to lift, carry push, and pull objects up to 30 lbs

Open to occasional evening shifts
Qualifications
3-5 years of experience managing facility/support staff in an office environment

Customer-service focused

Valid driver's license

Previous mailroom or office facilities experience a plus

Basic understanding of machinery a plus
Please submit applications online.
VHB is proud to be an Equal Opportunity/Affirmative Action Employer. All qualified applicants will receive consideration for employment without regard to race, color, religion, sex, sexual orientation, gender identity, national origin, disability or veteran status age, or any other federally protected class.
#LI-ZB1
Contact Information
Apply Now | Forward Job to a Friend | More Jobs From This Employer